Welcome to 

Hands In Service 

Therapeutic Massage 

for BODY, MIND, & SPIRIT.

My goal is to provide not only a calm, relaxing atsmosphere, but a safe haven for releasing those things in life that are creating stress.

I believe we were created to respond (body, mind & spirit) to positive touch.  There is an element of restoration that happens with HIS touch.

My desire is to serve you through the powerful tool of MASSAGE.

By Appointment

620-655-5040

305 Ft. Riley Blvd.

Located in RockHill Wellness Center

Manhattan, Kansas 66503

Hands In Service

Therapeutic Massage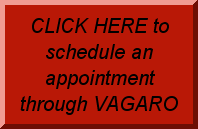 Introductory Offer:  First one hour massage for $45 (regular $60)