Vickie started Hands In Service Massage Therapy in 2004 out of the desire to help others discover the same kind of health benefits in massage therapy that she has. She has dealt with back problems for years, so she has great empathy for those who come to her in pain. Consistent massage has been the most successful treatment that has helped keep her healthy and she has seen massage do the same for many of her clients. The key is CONSISTANT massage. She has worked with clients over the years who suffer from chronic pain, and it has been the ones who stay on a regular schedule of massage that have received the greatest benefit. 

Part of Vickie's job is to help you figure out what schedule is right for your body's needs. She looks forward to working with you and helping you get the most out of your massage experience!

Call our office at 620-655-5040 or go online to schedule your massage with Vickie today!

Hands In Service

Therapeutic Massage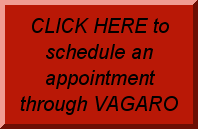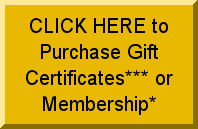 Heather is a certified massage therapist who has been working in the Manhattan area for 7+ years. She understands how massage therapy benefits individuals in a wide range of areas from anxiety to muscle pains and strains and she tailors her techniques to meet each individual's needs. She is skilled in many modalities of massage such as Swedish, Deep Tissue, and Prenatal massage. 

She is grateful for the opportunity to help people find relief and relaxation through massage therapy.

Call our office at 620-655-5040 or go online to schedule your massage with Heather today!

Kimberly joined Hands In Service Massage Therapy in April 2017. She brings over 17 years of administrative and management experience to the team. Kimberly is passionate about customer service and making sure that the day to day functions of the office run smoothly. She aims to help ensure that you have a peaceful and unforgettable experience even beyond the massage.

Call our office at 620-655-5040 and Kimberly will be happy to help you schedule your next massage today!

Cindy earned a Bachelor of Science Degree in Kinesiology from Kanas State University in 2015. She graduated from the Massage Therapy program at Bellus Academy in 2017 and went on to complete her MBLEx (a National Massage & Bodywork Licensing Examination) in 2018. She has a background working in the medical field as well. She was first drawn to massage after being in a traumatic car accident. Massage therapy was one outlet that she used to heal her body and soul after the accident. It had such a profound impact on her life that she decided to pursue a career in it so that she could share its blessings and benefits with others. She is fascinated with the intricacies of the human body and is an advocate for the proven physiological effects that massage has on both the mind and body.

Cindy is passionate and driven to help others on their path to wellness through massage. 

Call our office at 620-655-5040 or go online to schedule your massage with Cindy today!

Vickie Postlewait, CMT, Owner

Kimberly Washington, Office Manager

Kristi was born and raised in Manhattan, Kansas. She received her diploma in Business and Computer Technology from Manhattan Area Technical College in 1997 and went on to work as an Administrative Assistant at Kansas State University for over 7 years. 

After experiencing the tremendous benefits of Massage Therapy in her own life, she decided to pursue a career in Massage Therapy and graduated from Bellus Academy with her certification in Massage Therapy in 2018. 

Her desire is to help others find the relaxation and healing benefits she found through massage!

Call our office at 620-655-5040 or go online to schedule your massage with Kristi today!