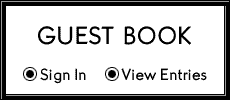 Please sign my guest book

Hands In Service

Therapuetic Massage

Vickie is AMAZING. She can fix migraines that years of specialists and fancy drugs haven't touched. Her talent, skill, and experience healing with her hands is evident when you are her patient, and not only do you get excellent care but she makes a sincere effort to help you keep it within your budget. I have returned to see her again already and plan to for as long as I am in the area. Long version: After a recent month of daily migraines (that all my heavy duty prescription migraine drugs left untouched), I decided to give massage therapy a go since I knew having my scalp massaged had helped my headaches abate a little bit in the past, and I had exhausted all of my normal means of getting rid of my headaches--yet they were coming back every day, and so debilitating that I was not able to function by 5PM. So, I called Vickie and explained what was going on and that I was grasping at straws looking for anything to help-- and that just a simple head rub had at least alleviated my suffering (albeit temporarily) in the past... Little did I expect that Vickie would actually find the source of my chronic migraines and stop them in their tracks. I have never been more impressed and pleased with the outcome of a medical treatment for my headaches, ever. Perhaps for any medical care. It might take more time and planning than popping a pill (by 59.5 minutes), but it literally costs less than the fancy drugs do all month at the numbers I was going through-- AND Vickie is so sensitive to your suffering and needs that she is really friendly and up-front about trying to minimize the cost to her patients. This is not a normal massage-- it's interesting and difficult work for both Vickie and her patient: she keeps you involved in the treatment and is consistently interacting with you to get the best result. Yes, it can hurt sometimes, but the knots that Vickie has identified in my back, shoulders, and neck turned out to be the source of even worse, debilitating pain that would crawl up my back through my neck and into my head every day. As a former sceptic I can now recommend to all that they try massage therapy, especially for even the most electric-needs-pills-to-fix-feeling-migraine-- but I recommend VICKIE herself as the provider most strongly because it is OBVIOUS as a patient that she has extraordinary training, experience, and especially talent for healing with her hands. From the bizarre description of my problem that I gave her she was able to determine PRECISELY what was going wrong and get me feeling 90% better again in just one hour. When her hands touched my back/neck they flew to areas I didn't even know were hurting and having problems but that were clearly involved in the chronic migraines I was experiencing. It literally took her less than 30 seconds to figure it out, I am not exaggerating. I'm still so amazed and have already been back to see Vickie for a follow-up and have another one planned. After the second 50-odd minutes with her I feel like I doubt that I'll have another debilitating migraine ever again-- especially because Vickie says just to call her as soon as my head hurts and she'll make it all better.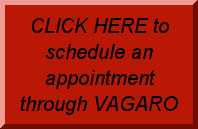 GIFT CERTIFICATE ARE NON-REFUNDABLE.  THEY MAY BE 

TRANSFERRED TO ANOTHER INDIVIDUAL.